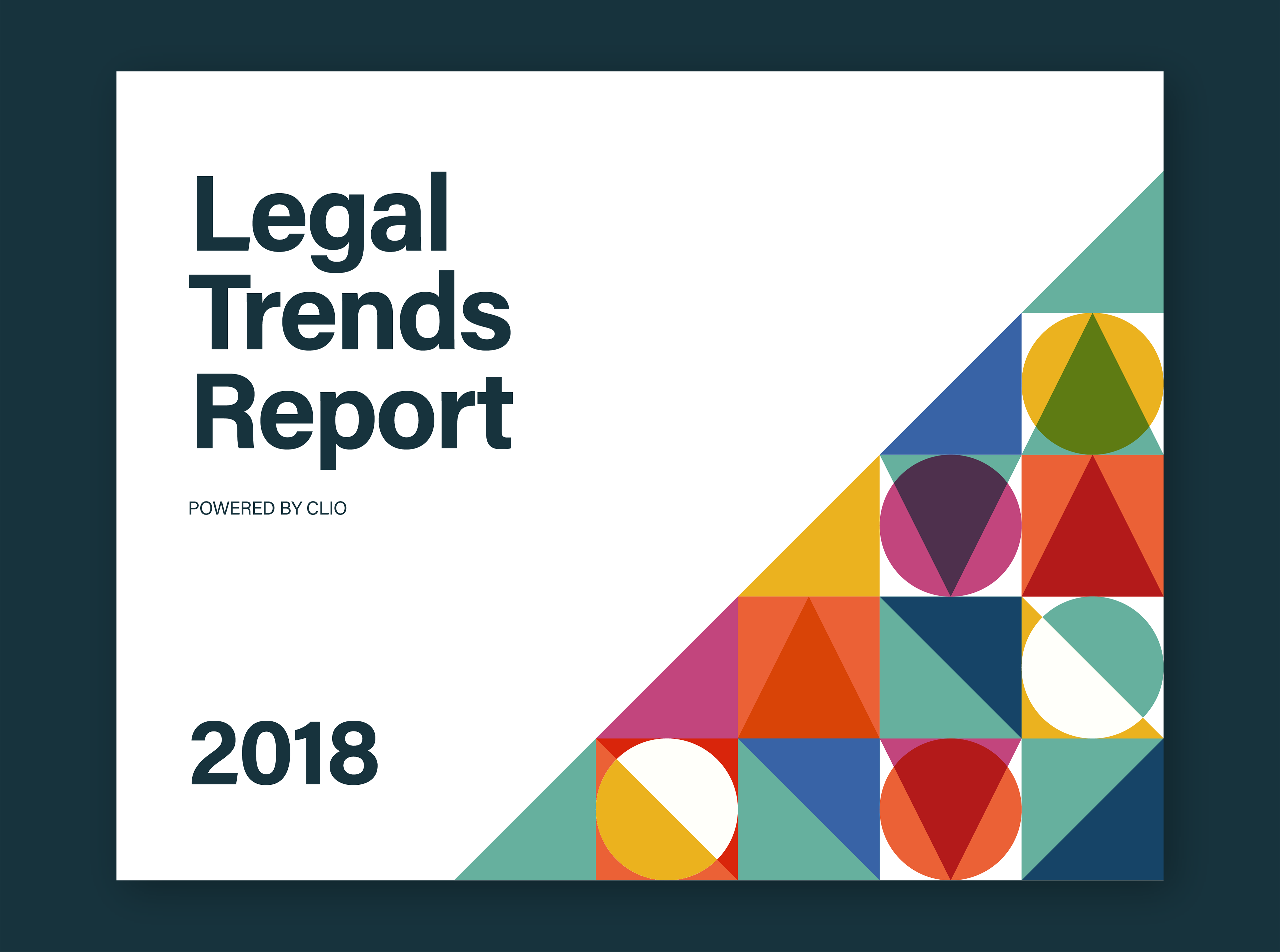 For the 2018 Legal Trends Report the purpose of the design was to enhance the story and provide clarity to the reader. I was to deliver a report that communicated the message effectively, was easy to understand and was sophisticated and beautiful.
The report aims to empower legal professionals through data driven insights and to enable them to transform the way they practice law on a daily basis.
The chosen design direction for this Legal Trends Report was based around the idea of connection in customer service – the human level of connection required to achieve excellent customer service, the insightful connections Clio has made through utilising the broad array of data available to us, and the connections we encourage our readers to make between the translated data and how they can improve how they run their firm/practice more effectively by drawing on the findings of the Legal Trends Report.
See the full report
here.
Other designers:
Jeff Bates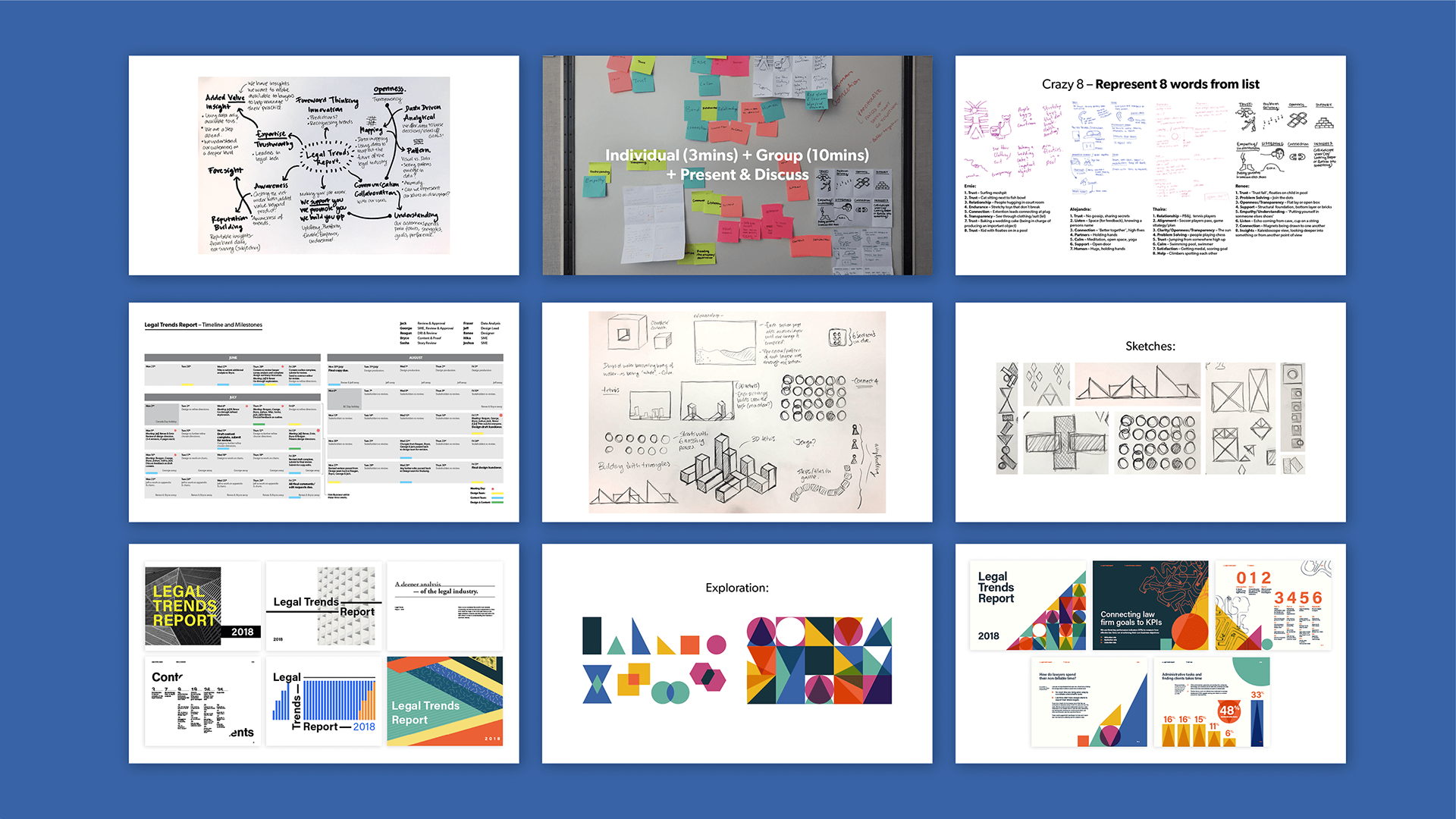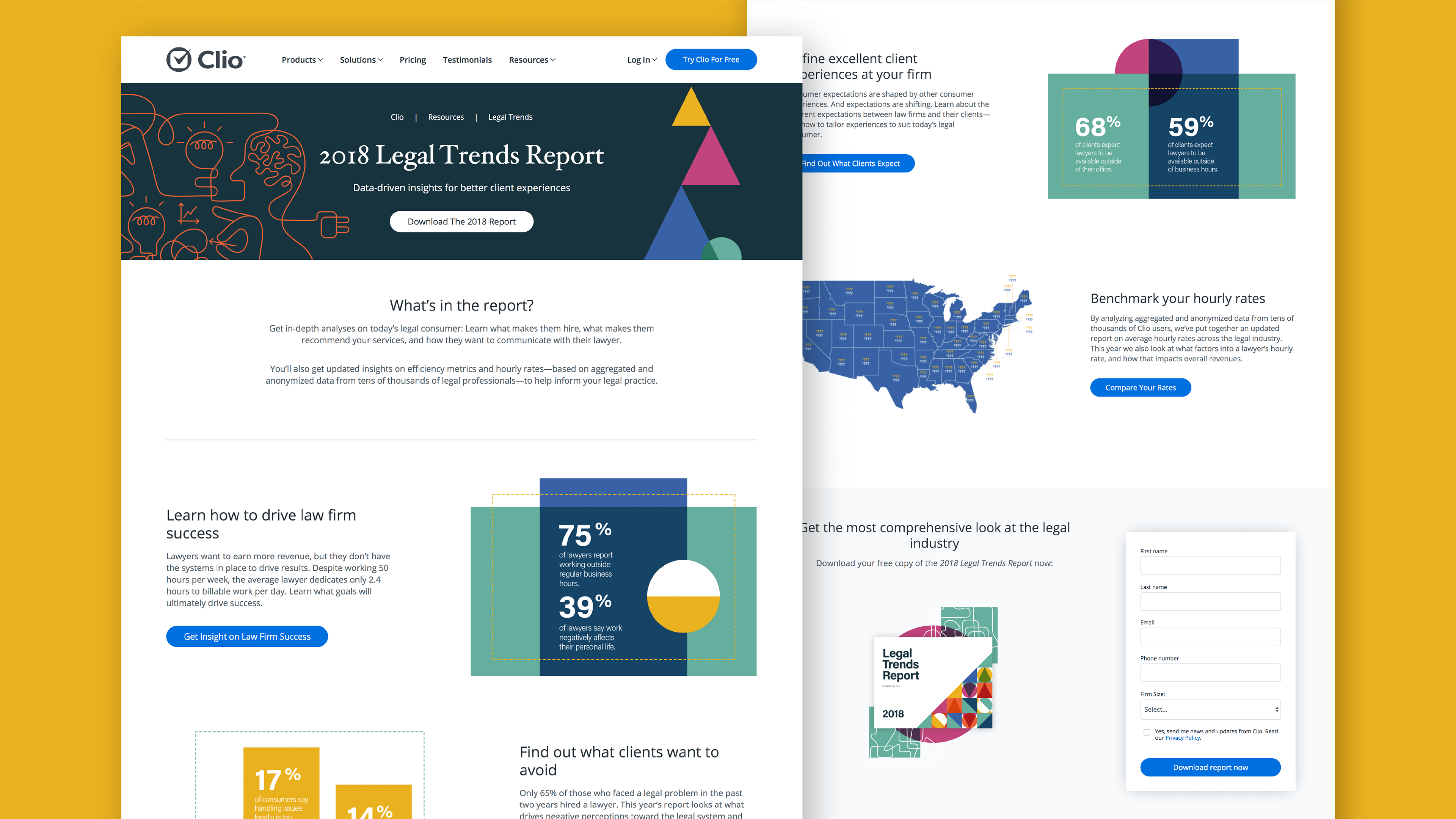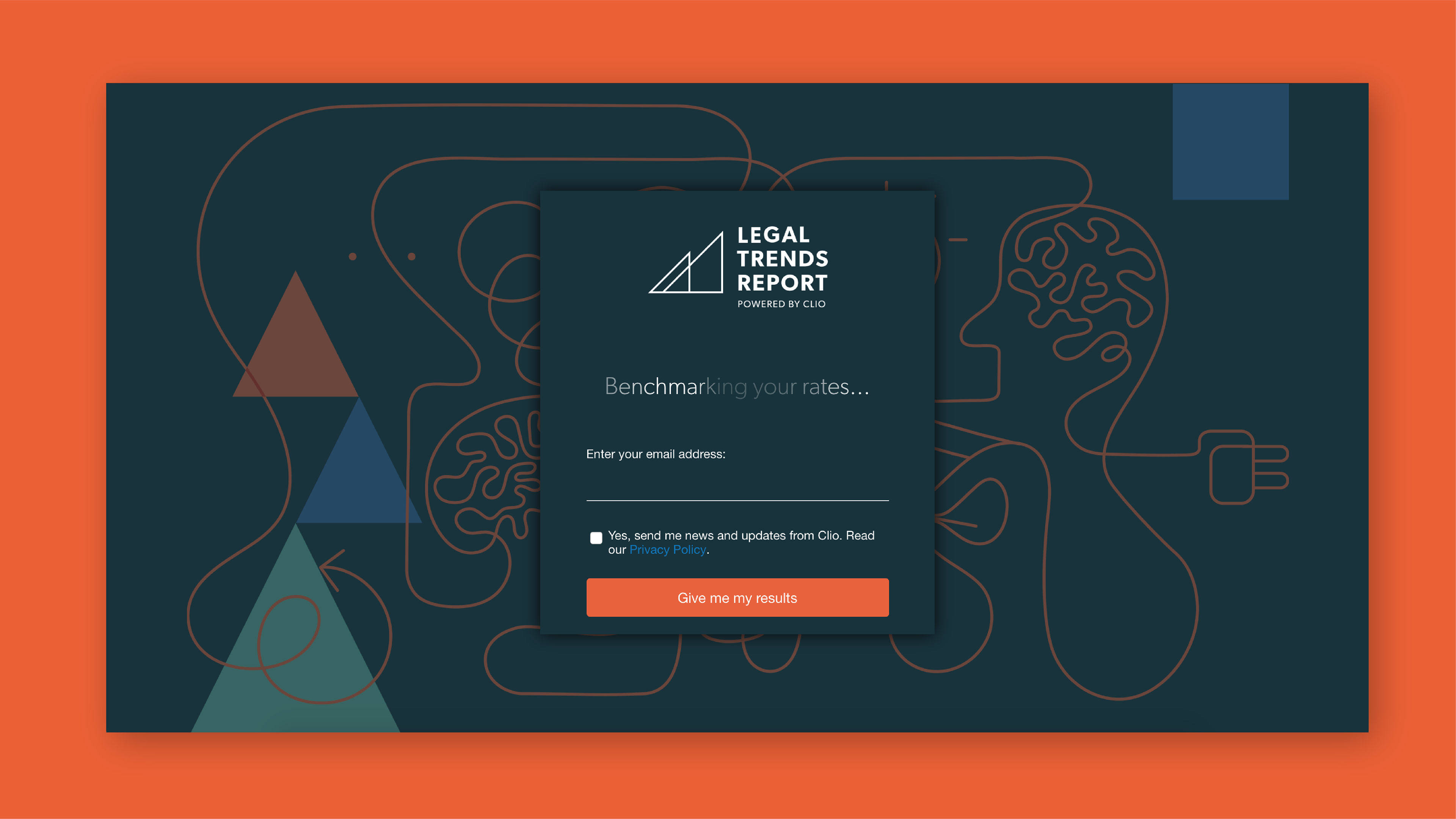 The Legal Trends Report at the 2018 Clio Cloud Conference