In 2019, one of the most damaging aspect of the practice of law as a business was that most lawyers were still not doing the basics when it came to customer service. They didn't respond to leads quickly (or at all) or they missed easy touch-points, like following up a year after completing a will to see if there have been any life changes. The legal sphere was having a conversation about the 'legal echo chamber', where the focus in still on the lawyers instead of the consumer. In short, lawyers were thinking of delivering legal services as a transaction, without considering what happens before or after. If our assumptions held true, we'd be able to provide irrefutable evidence that the average law firm needs to improve. 
The 2018 Legal Trends Report focused on exposing the gap between what lawyers think consumers want, and what consumers actually want. W
e had began uncovering the opportunity gap in legal—those who had a legal issue but did not hire a lawyer. In 2019 year, we wanted to dig into the why. Why do they choose to DIY instead of hiring a lawyer? What else could we learn about how consumers look for legal services—and could we identify certain profiles based on factors such as urgency or past experiences hiring a lawyer? What decisions do they make about a law firm before they even decide to reach out? 
The team began the process by doubling down on the consumer story—we had the vantage point to broaden and reinforce the understanding of what consumers want from lawyers, and how that will generate growth and business sustainability for those lawyers. We also had the opportunity to explore data insights with some of our most trusted partners, which would help position Clio as a "clearinghouse" for legal industry data beyond our own apps.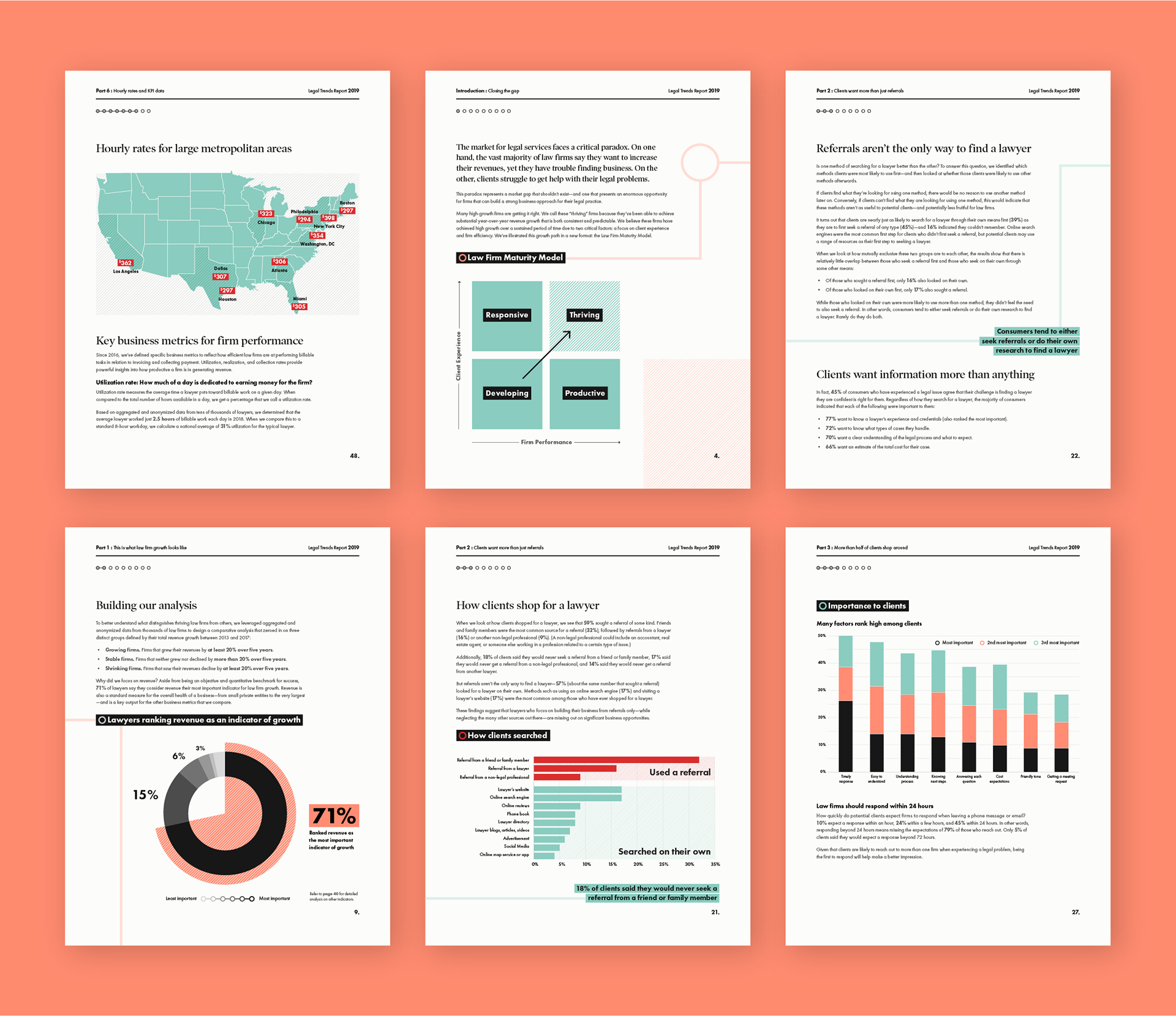 How law firms can grow from 'good' to 'great' by increasing their proficiency in client experience (specifically how responsive and informative lawyers are to those looking to hire) and how great customer experience can promote growth, increase business and maintain sustainability for law firms, while customer service that's lacking can do the opposite.
"Good to great – A journey"
For the first time, Clio's data lets us compare how firms succeed and how they fail over time. In looking at data trends over 5 years, we're able to map the progress of growing versus shrinking firms based on key metrics outlined in previous reports. This will give audiences the opportunity to assess their path towards growth—and whether they need to adjust their course of action.
What were we trying to achieve?
We were hoping to create a sense of urgency that promotes change in law firms by mapping out how firms some firms succeed and how others fail at customer experience. 
Experience the full report
here.
Other designers:
Justin Chow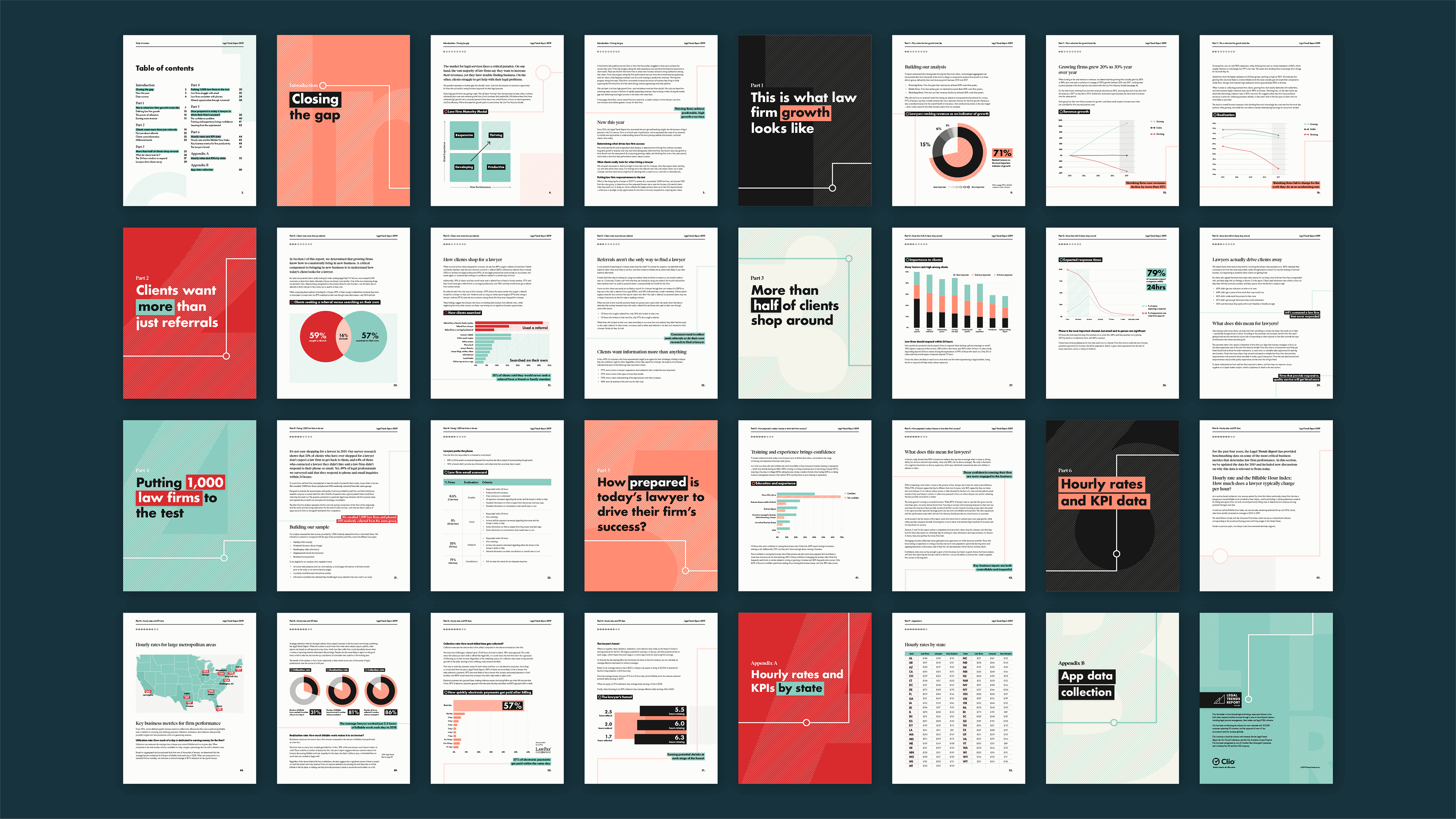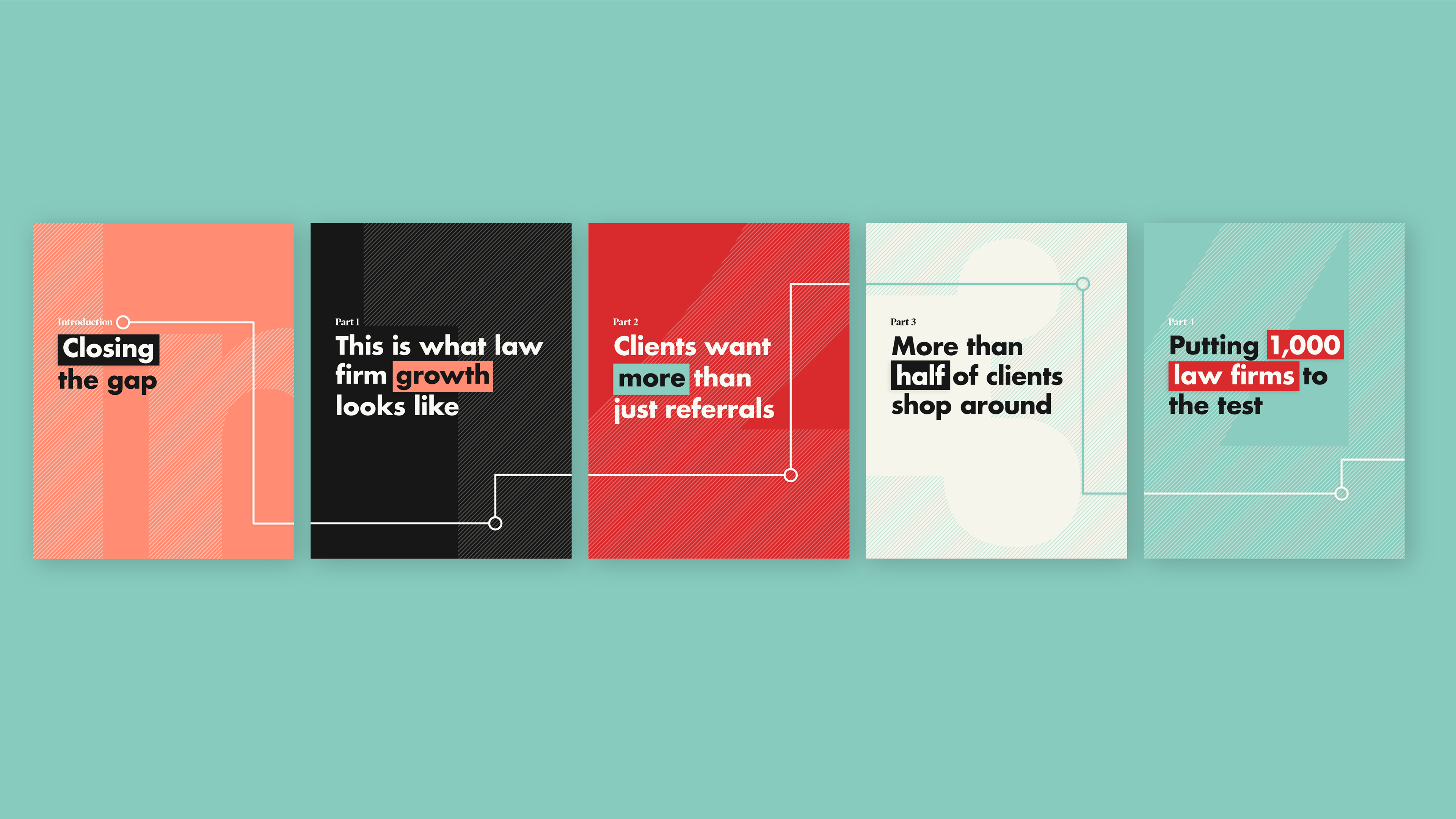 The Legal Trends Report at the 2019 Clio Cloud Conference