During my time completing the UX Design BrainStation course I chose to work on the hypothetical redesign of the Public Transport Victoria app, a transportation app for Australians located in Victoria. The Public Transport Victo

ria (PTV) iPhone app lists itself as the one-stop shop for Victorian public transport journey planning information. However, this 
seemed somewhat ironic based on the app's limited functionality and terrible user experience that was widely known by anyone who'd tried it. For many years Victorians had been forced to use at least two apps - if not more - to successfully travel from A to B on time. 
After speaking to several users, I was able to determine that the most important functionality of the app was the journey planning feature, followed closely by the ability to set reminders. However, both of these functions were buried deep within the app and required an extensive number of touchpoints to even arrive at a basic screen to begin searching for the desired information. What I needed to do was to find the best way to bring this functionality to the forefront of the app and streamline the user experience.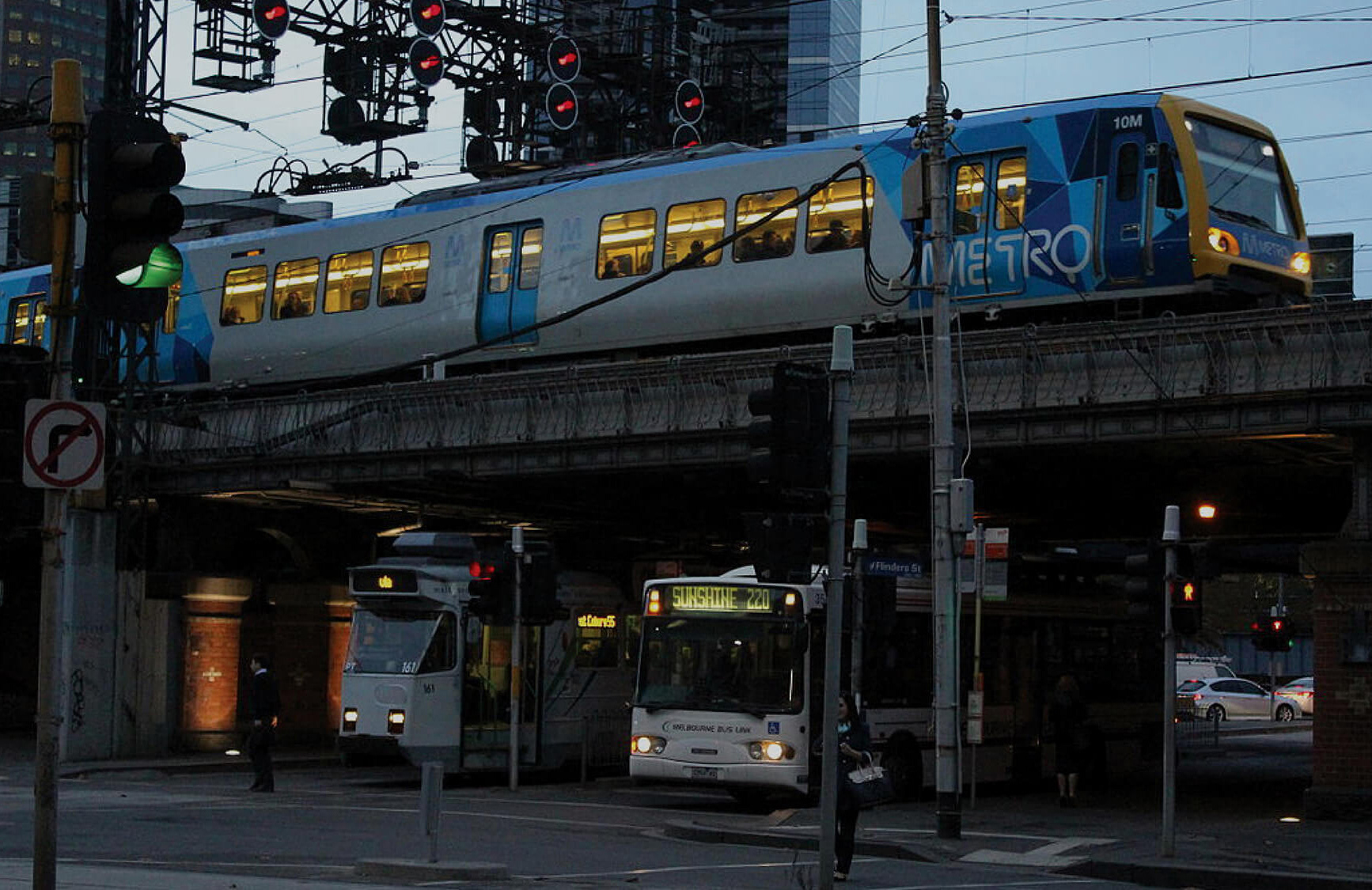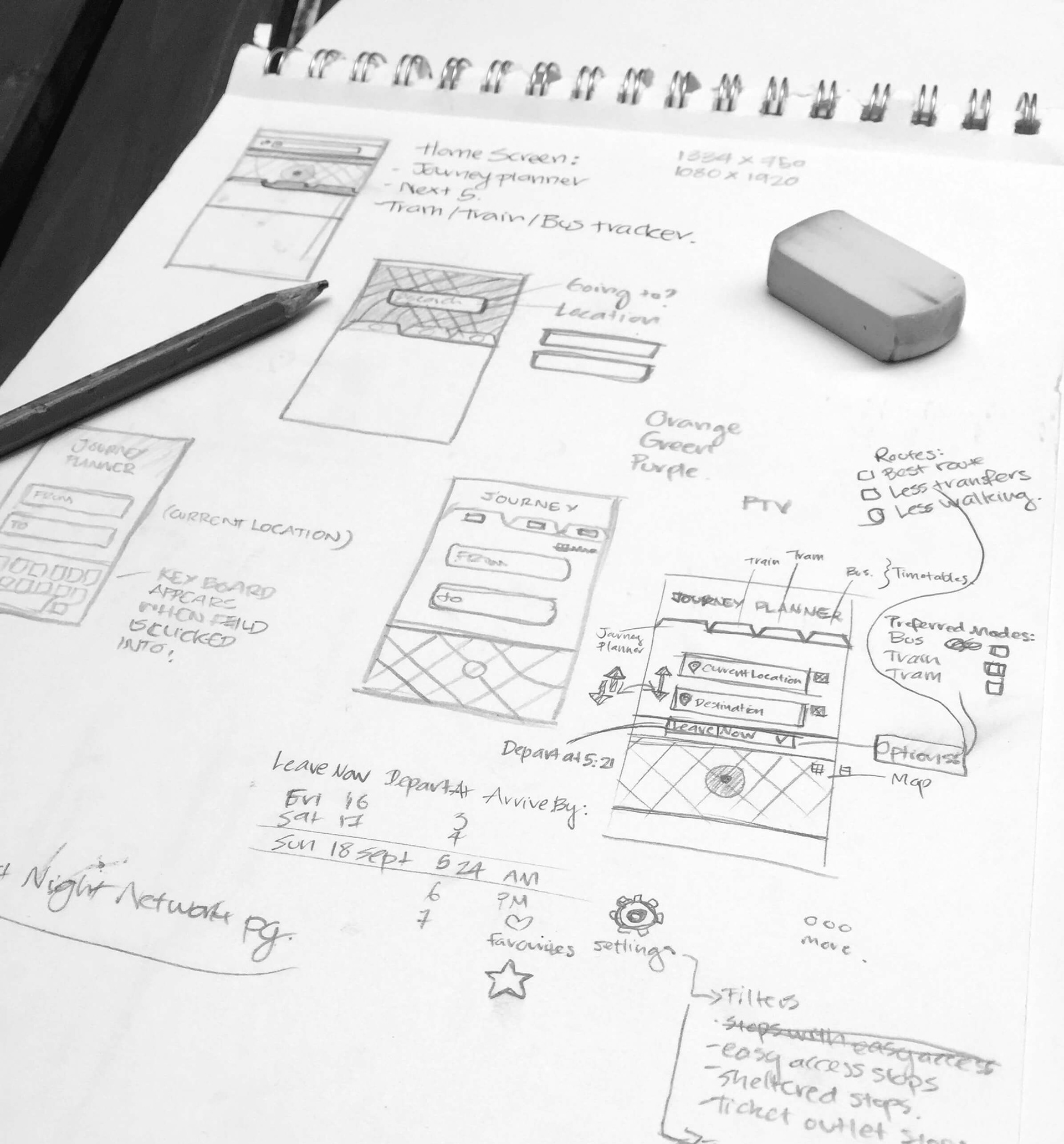 After identifying user needs, I began by interviewing those who'd struggled with the app previously, but also those who I hadn't spoken to about the app prior. I developed personas, and defined the specific problems that needed to be solved - this being the counter-intuitive functionality of an app that had to be, at its

core, easy and fast to use for users on the go. 
Once I'd gained a thorough understanding of the problem, the task at hand was to create an intuitive experience, developing a functional prototype that incorporated easily navigable layouts and components. This allowed the user to access the most important functions from the home screen of the app, to do so quickly, and to set themselves reminders with one click.
The following areas were covered in the User Experience Design course:
User Research:
How to conduct interviews and create personas, to understand the needs of your users, and keep them at the center of your design process.
Sketching screens, develop them into wireframes, and then test functionality to keep the goals of users at the heart of the designs.
Information Architecture:
How to structure information in a way that is clear to your users and helps them achieve their goals.
Prototyping:
Test the functionality of your designs with clickable prototypes in InVision that mimic a real product. Collect actionable feedback from your users in order to further develop your designs.