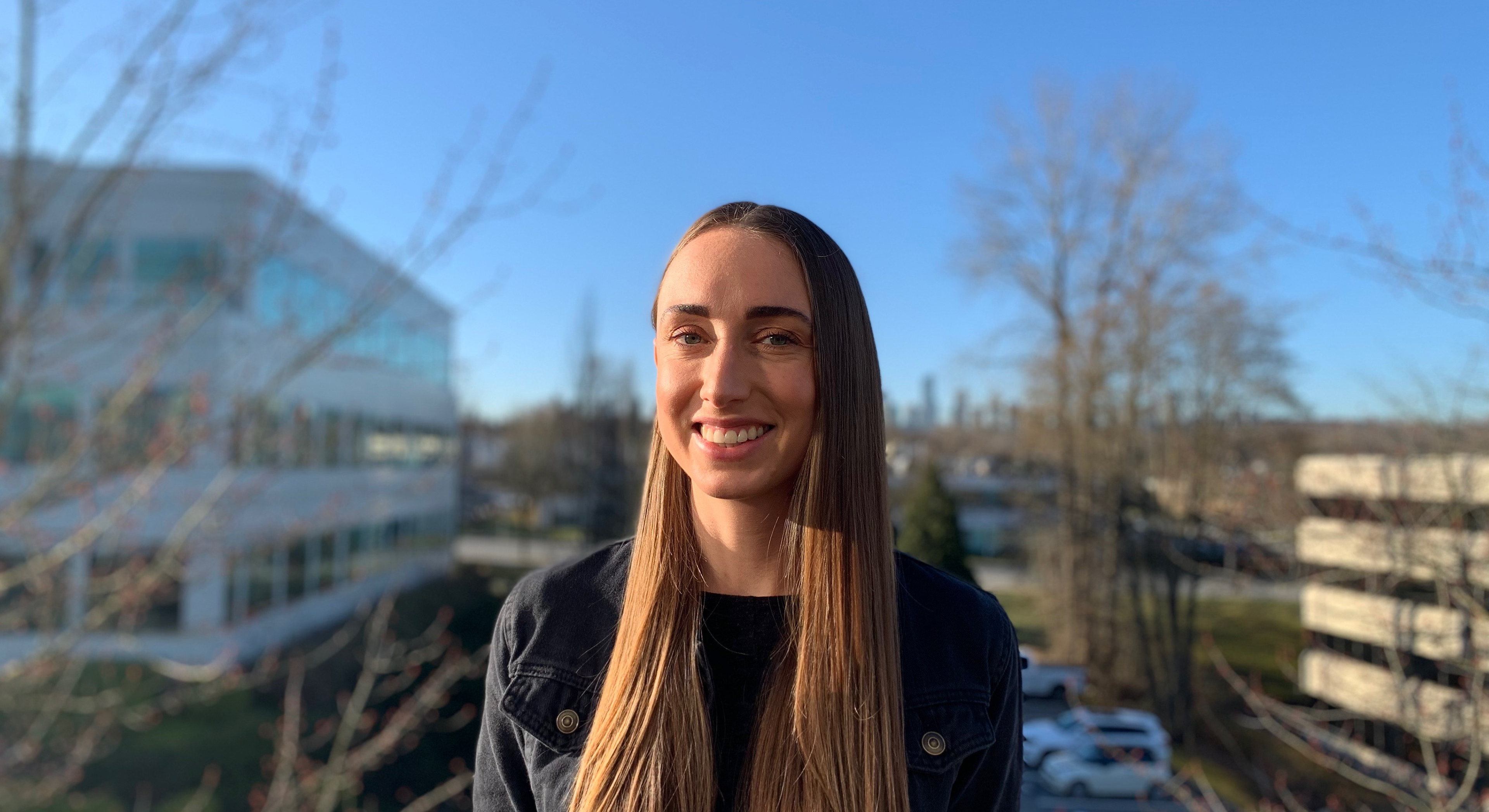 I'm a Senior Digital Designer, UX/UI Designer, and Art Director that specializes in human-cen

tred design, problem-solving, and producing beautifully, and tho

ughtfully, finished solutions. 
I'm excited about developing end-to-end journeys, validated by data, that empower the user. Through research, asking questions, and delving deep into tackling a problem, I thrive when I'm able to develop holistic solutions that bring a story to life.
I have 9+ years of experience working in in-house, design studio, and freelance roles. My strengths lie in creative thinking, collaboration across teams, problem-solving, researching to validate decisions, and pushing myself to achieve the best possible outcome.
I'm eager to share what I know, challenge assumptions, and learn from those around me, taking any opportunity to throw myself into the deep end. I'm curious, enthusiastic, and positive, and I'd love to get to know you!
UI/UX Design
Art Direction
Web Design
Design Research
Branding & Identity
Project Management
Illustration
As a designer, I operate under a set of guiding principles in every decision that I make. Staying true to these principles is of the utmost importance in my daily practice. These principles include;
Considering how every decision made effects the user, my peers, the industry, and our planet.
An eagerness towards understanding and solving the problem, exploring insights, and creating the best experience possible for the user.
Continually striving to be on a path of discovery. Learning about people, processes, and our industry.
Sharing ideas, challenging assumptions, and constantly learning from those around me.
A step-by-step guide of my ideal process, from the problem, to the solution:
Speak with stakeholders and reverse brief, if required, to assure that all goals, and ideas of what success looks like, are in alignment.
Ask questions, learn about the user, and explore inspiration. Define examples of success vs. failure, and consider possible solutions.
Develop a set of design principles to guide project decisions, ensure alignment within the team, and with stakeholders.
Delve into the user journey; explore user thought processes, user personas, user decision making, and behavioural patterns.
Come up with a range of potential solutions. Test and iterate to ensure the problem is being addressed effectively.
Refine the chosen direction and polish visual design. Prep designs for handoff and document decisions made throughout the process.
Work closely with engineering, product, and/or client to ensure a successful handover and implementation process.
Once the project is live, monitor performance and results to uncover ideas for future improvements.
Senior Digital Designer at Owl.co
January 2021 - November 2021, Vancouver, Canada
Founded in 2018, Owl.co is a claims monitoring software that aims to eliminate bias from the fraud detection process. As it's a fresh product to the market, 
I worked on establishing the brand, while differentiating from competitors via Owl.co's product, website, and all other sales enablement/marketing collateral.
Freelance Designer (UI/UX +  Art Direction)
December 2019 - December 2020, Vancouver, Canada
As a freelance designer, I spent my time problem-solving, being in direct contact with the client, working towards a solution collaboratively, and producing design solutions for the end-user that clients can get excited about. I worked with several companies, including; TELUS, Okta, DotDigital, Quietly, GoFetch, and more.
Marketing Designer at Clio
February 2018 - December 2019, Vancouver, Canada
During my time at Clio - a legal practice management software company - I lead the design for the annual Legal Trends Report in 2018 and 2019, I took part in the redesign the Clio website, and supported the Clio re-brand. I produced high conversion landing pages for feature releases, along with many other assets addressing marketing targets and initiatives. I also provided art direction in an unofficial capacity in the absence of our Creative Director.
Visual + Digital Designer at Whippet
August 2015 - July 2017, Melbourne, Australia
At Whippet - an independent creative agency - I worked with some of Australia's biggest retailers and consumer brands, assisting in establishing communication with customers in the most engaging and human way. Brands include; Coles, Chadstone Shopping Centre, Cadbury, Flybuys, Anaconda, and more.
At Dahlsens I worked as an in-house designer, taking all types of projects from briefing, to the final stages of production. Communicating to specific audiences and being aware of their mindsets in order to create effective and disruptive designs was key in this role.
The Ark Clothing Co. was my first taste of the creative industry and a wonderful source of hands-on experience. Whilst there, I worked on the brand redesign, as well as the website designs for their sister company, Nikel + Sole.
User Experience Design
June 2017 – August 2017
BrainStation, Vancouver, Canada
Social Media Advertising
September 2015
AIM, Melbourne, Australia
Bachelor of Design 

(Visual Communication)
March 2010 – November 2012
Monash University, Melbourne, Australia
Foundational Management Training
March 2019
Basecamp, Vancouver, Canada
The Design Kids, City Host
January 2018 – August 2018
Vancouver, Canada
Monash Study Abroad Program
2012
Monash University, Prato, Italy
The Short List, Member
2013 – Current
Australian Graphic Design Association, Member
2012 – 2016
​​​​​​​
Nice things people have said about me
"Not only is Renee extremely detail-oriented in 
her visual work, but she constantly asks the right questions in projects and gives constructive feedback, ensuring we were always looking at the whole picture.
On top of that, she is extremely organized and on top of her work while bringing her fun and bright energy to wherever she goes. 10/10 would recommend working with her to anyone."
– Thaira Bouhid, Senior Designer, Shopify
"I absolutely love/loved collaborating with Renee. 
She is a talented and detail orientated designer who 
is not afraid to question the status quo and give constructive feedback or input. 
I would not have been able to do my job without Renee and I would recommend her to every and any company or team. Any team would be lucky to have her."
– Geraldine O'Reilly, Growth Marketing Manager, Clio