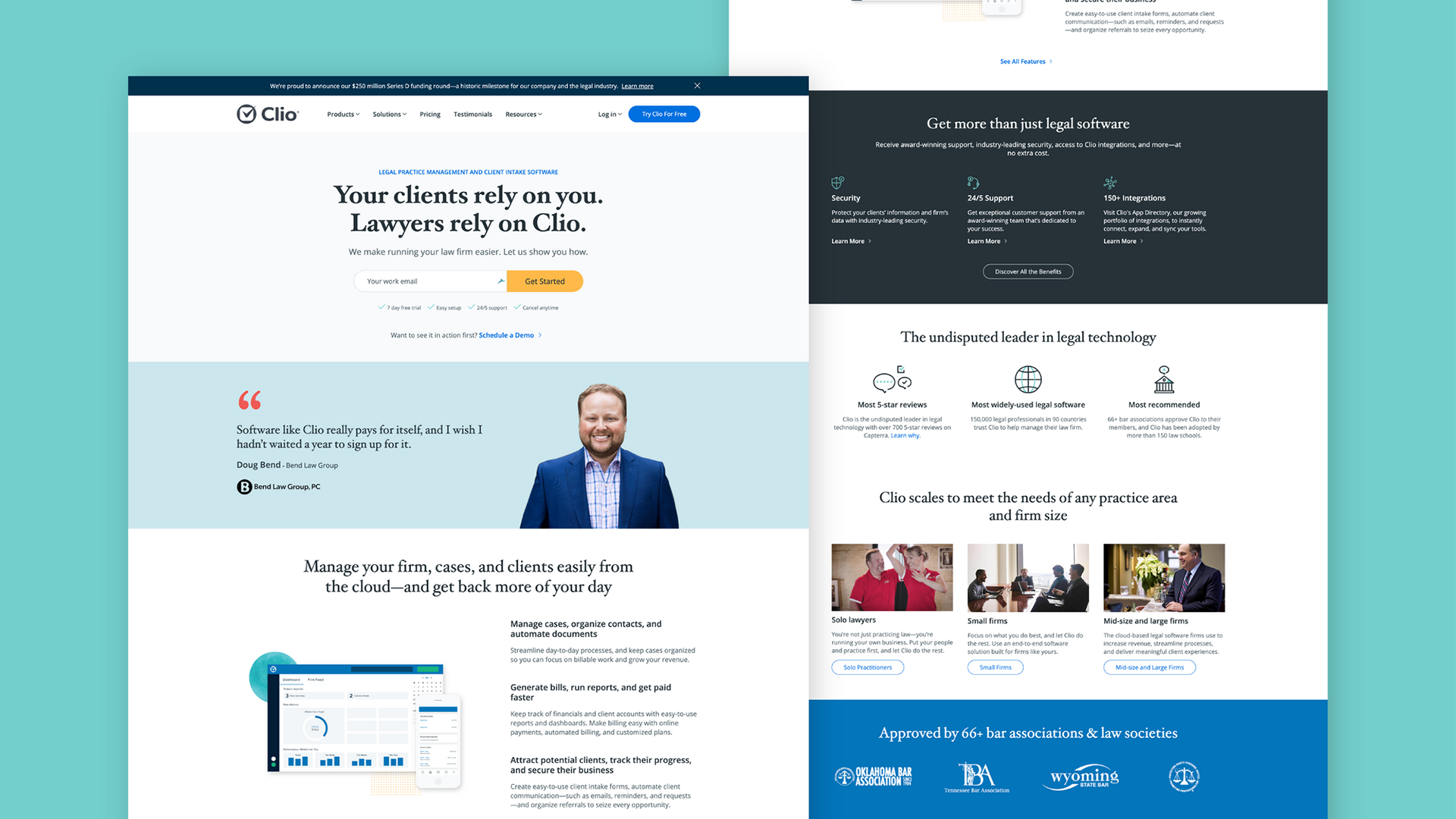 At Clio, the majority the company's new leads come through via Clio.com. Therefore, the website had to reflect the innovative and fresh brand that Clio and Clio's products represent, but nearing the end of 2018, the website was becoming out of date and disconnected from the brand that Clio was. 
With a tight turn around, and the common goal of releasing a beautiful, highly-functional and optimised website by the beginning of January 2019. Marketing teams banded together and hit the ground running.
The redesign began with a content audit, brand audit, and directional mood boards and followed with multiple iterations of wireframes, site maps, user experience research, and then UI design of the modular components.
Lead designer:
Alejandra Porta 
Other designers:
Jeff Bates and Thaira Bouhid